Multifamily, Mixed Use, & Community Architecture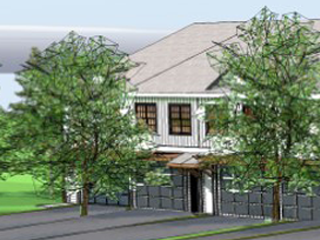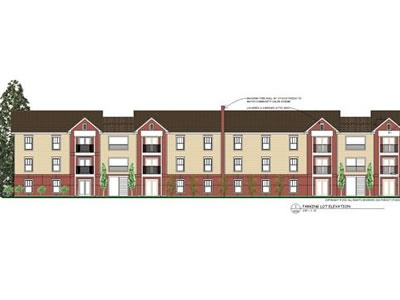 24 Unit Apartment Building Design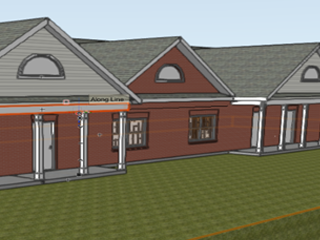 INDEPENDENT LIVING Townhomes FOR SENIORS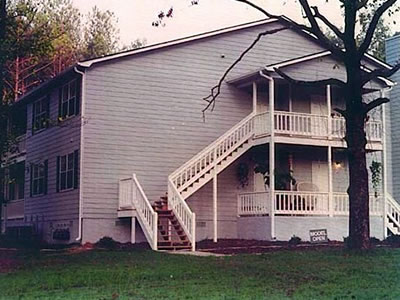 Eightplex Apartment Building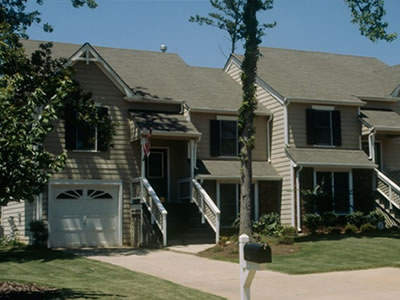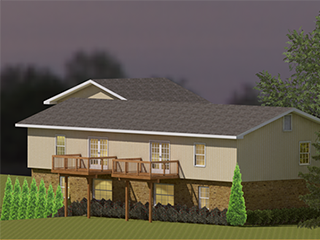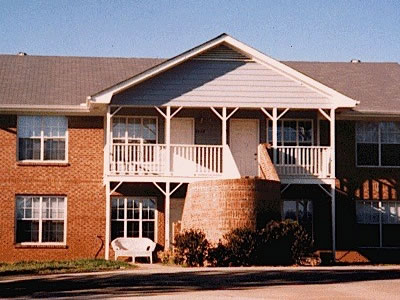 Quadruplex Apartment Building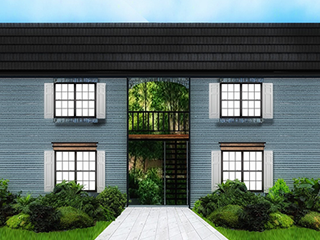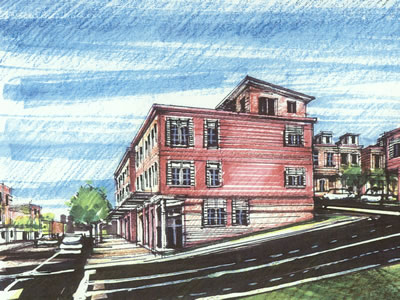 Cabbagetown Gateway Mixed Use Community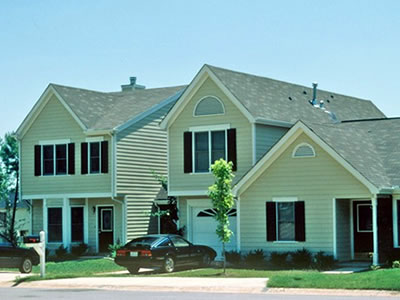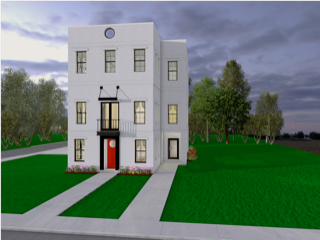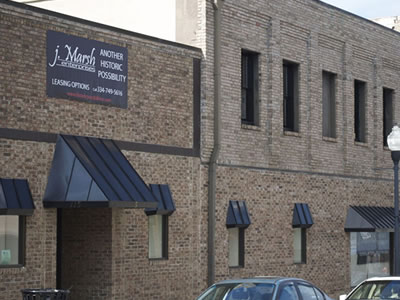 Adaptive Re-use Loft Apartments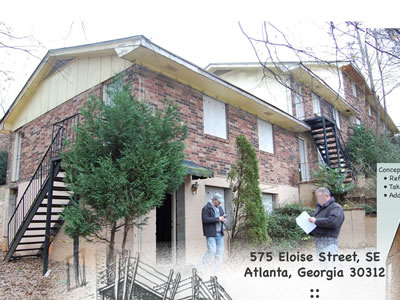 Apartment Renovation Concepts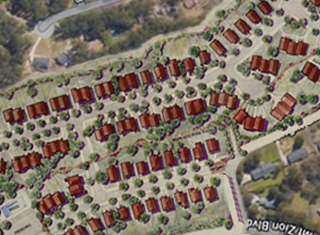 COMMUNITY PLANNING, MONUMENTS AND STREETSCAPES
"Attached multifamily dwelling" is a catch-all phrase that includes multi-plex, rental apartments, lofts, townhomes (both for sale and rental), condominiums, live-work units, fee-simple dwellings, independent living, and similar communities of residences sharing one or more common walls, floors, or ceilings with one another. Southeast Studios has a background in all facets of residential architecture and design, as well as community planning. Our professionals design and detail individual monuments and streetscape programs for large or small communities. Entrance markers, estate gates, landscape design, water features, and other enhancements provide a wealth of benefits for the community and a sense of place for the citizens.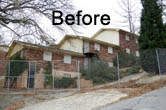 Apartment Renovation Design A transformation of abandoned buildings at 575 Eloise Street (Atlanta, Georgia). Creating balconies and patios to enhance opportunities for views. Private porches and entries will create a sense of separate individual dwellings in the complex.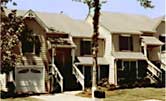 Duplex Woodlake Landing Complex, Split-story units with 1,456 square feet of heated area each, plus an enclosed garage. (Airport area)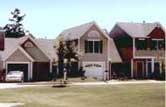 Triplex Woodlake Landing Complex, Single-level and multi-story, two bedroom, townhome units ranging from 988 square feet to 1300 square feet of heated area each, plus an enclosed garage. (Airport area)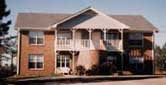 Quadruplex Each two-story building contains four flats with approx. 903 square feet each, with one or two bedrooms, originally built in several complexes of four buildings each, and subsequently on individual lots for investors. (Henry County)
Multi-unit Semi-detached Housing Complex Lampkin Street Duplexes, Old Fourth Ward, Del Sol Development. GMA-010831 (Atlanta, Georgia)

Proposed Mixed Use Cabbagetown Landmark District, This 4-story, metal frame, brick face, 14,000 square foot live-work complex is designed with mercantile and restaurant-assembly occupancy on the ground level, with flats on the level above, and the 2 top floorsto be townhomes with panoramic views of the city and rooftop decks. (Atlanta, Georgia)

Eightplex Each two-story building contains eight flats with approximately 900 square feet each, with two bedrooms, originally built in a complex of six buildings, and subsequently in another complex with four buildings with modified unit layouts, as well as various other configurations. (Airport area)
Multifamily Attached Housing Complex Seaborn Village Apartments, 24 units, wood construction, two story, attached residential; 3 buildings. Estimated Construction Cost $850,000.00. DBA-881231 (Airport area)
Check back soon.
We are still building this page and will shortly add more projects and link these pictures to additional views and floor plans. Call 678-643-0316 if you would like to have us make a proposal for your project.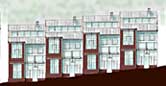 Call or email with inquiries. We'd be happy to answer your questions.
Our attached multi-family dwellings were designed to meet the current codes in the year in which they were originally designed. These include International Building Code, Life Safety Code, International Residential Code (for duplexes & single family homes), as well as wood-frame construction, concrete, masonry, and codes for modular dimensioning. Many of these need updates to meet current codes, although using these existing designs as a basis will save time and expense over starting from scratch.
The experience of our architects, designers, and planners extends back to the 1970s for apartments, town homes, mixed use, and similar attached residential architecture. Above is a sampling of multifamily communities we have designed. Click any of the links to see more details of any project type shown.