Community Planning, Monuments, and Streetscapes
Community Planning: Wright's Walk Subdivision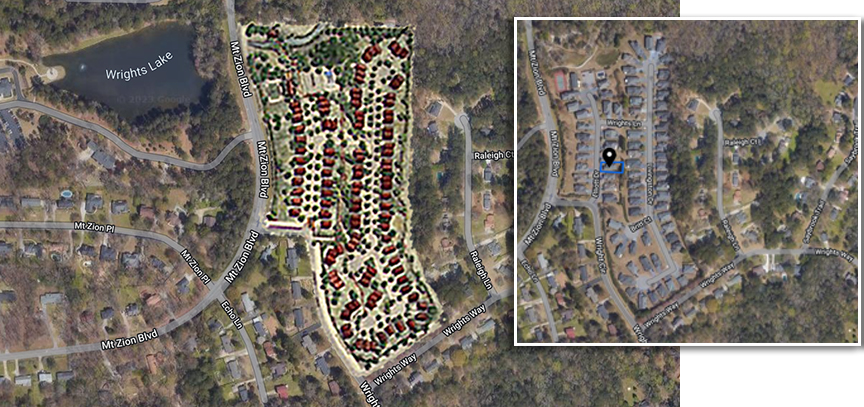 Southeast Studios works with knowledgeable consultants from many fields to create neighborhoods where people want to live. Wrights Walk is a single-family home community in Jonesboro, located east of Wright Circle and north of Wrights Way. We produced the illustration (above left) to assist in answering questions of neighboring citizens. The graphic was later used to market the community to purchasers as it was being developed.
Community Planning: PLAYTOWN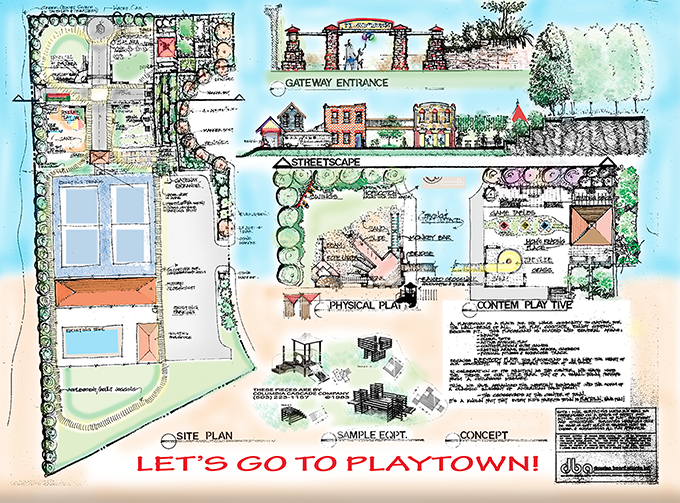 Because everybody plays, a playground is in a way the heart of our community. It is an important center of our town. A playground is a place for the whole community to gather for the well-being of all. We play, cogitate, enjoy company, and become fit. In celebration of its function as the center, Southeast Studios made the theme that of a small town inspired by a childhood memory. Thus, we have arranged the important equipment into the form of a classic element of American town form~the cross roads at the center of town. It's a known fact that every kid's favorite town is PLAYTOWN!
This playground is divided into several areas:
Infants
Older tots
Active physical play
Contemplation and quiet games
Resting areas, benches, arbors, gazebos
Physical, fitness, and exercise track
Streetscape and Monument: Fenwyck Place Gate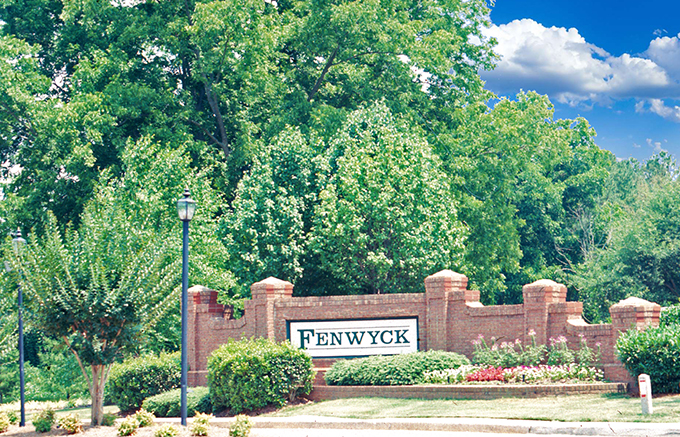 Fenwyck is a neighborhood in Fayetteville, Georgia featuring reasonably priced, midsize homes. Southeast Studios was commisioned to design the gate and streetscape for this well-established community that continues to attract interest from buyers looking in the Fayetteville area.