Building Permit Process Guide
Download your Free Guide
Steps to Getting a Building Permit for Your Project
In this informative downloadable PDF guide, you'll discover:
The best steps to start your project the right way
How to avoid complications and costly delays
What questions to ask
and much more!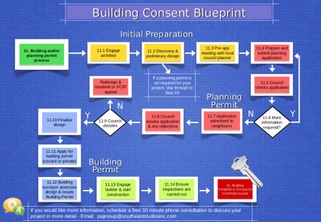 We prepared this after seeing so many people struggle to understand the design, permitting, and construction processes. These can seem like a series of complex and frightening roadblocks for those who haven't been through it before. This guide gives you a visual map, so you can see where you are and understand your next steps.
Nothing is more exciting than creating a new project for your business or personal life, and nothing will affect the success of your project more than the right preparation.
You may be wondering: where do I start?
Defining the scope of your project can be difficult, especially when there are so many design possibilities. This guide helps you understand what to consider as you prepare for your building construction or renovation project.
We hope you enjoy this guide and look forward to your feedback on the contents.