Quadruplex Apartment Building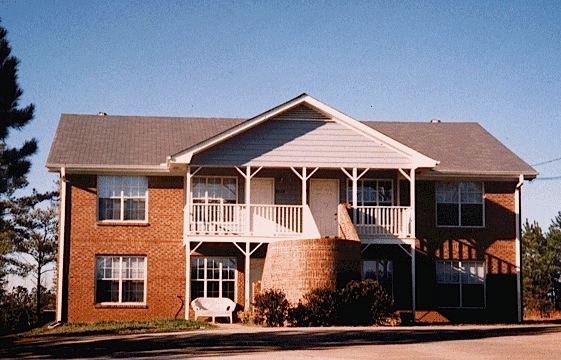 Here's a solution to affordable housing! Each unit in this quadplex apartment is designed with One Bedroom for one or two people to be generously accommodated.
This 2-story design contains 4 flats, each with one bedroom and one bath. It was originally situated in a community of ten similar buildings in a suburb of Atlanta.

Ask how we can customize it with two bedroom flats. We're glad to help!