24 Unit Apartment Building Design

Ground floor units in this building are primarily accessible flats. All public areas in the community are designed to accommodate a wide range of mobility needs. The units throughout include 1 bedroom with 1 bath, 2 bedrooms with 1 bath, & 3 bedrooms with 2 bath prototypes.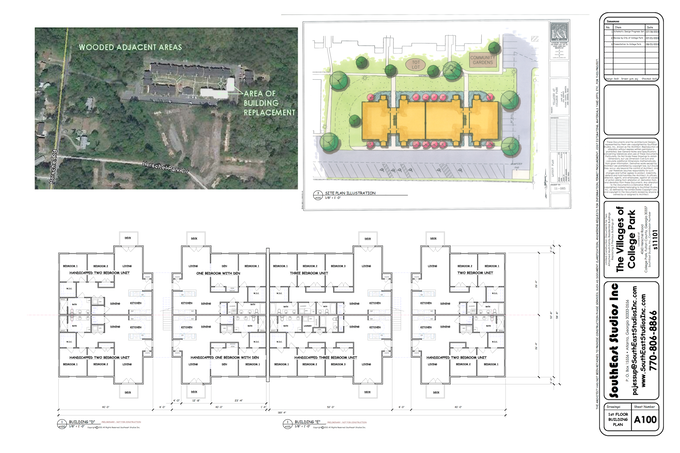 This was a 40 year old, well maintained apartment community, in which an L-shaped building with 24 units was lost to fire. Further, all of the community's handicapped accessible dwellings had been located in the destroyed building. More recent regulations mandated substantial changes in the site plan, and all new construction must of course meet current building codes and life safety codes. In many cases, these newer codes result in wider public areas, such as the breezeways and stairs, as well as increased clearances in the units, especially those built to accommodate special mobility needs. The challenge to the architect and planner was to fit the same number of units into a smaller footprint. Site planning was done by Eberly & Associates.