RETAIL, RESTAURANT & SERVICE CENTERS
Shopping Centers include not only retail shops, but also bakeries, restaurants and other food service establishments, plus a variety of service facilities, such as spas & salons, cleaners, fitness centers, and the like. Customers prefer visibility and light for most such businesses and will more readily enter shops where they can see the wares ahead of time. These and many other factors enter into the design of small retail centers as our architects and planners lay out the site, the buildings, and anticipate the needs of owners and customers. Call us now to discuss your retail planning needs.
Traditional Neighborhood Shopping Center
This traditional shopping center is laid out as a strip, facing the road and stepping back to follow its curve. It contains approximately 5,200 gross square feet on the ground floor. Our architects took advantage of the necessary setbacks to create corner windows advantageous to retail visual merchandising & display. Located in Forest Park, near Fort Gillem Army Base and Hartsfield Jackson International Airport, Atlanta, Georgia.
Basic Suburban Shopping Center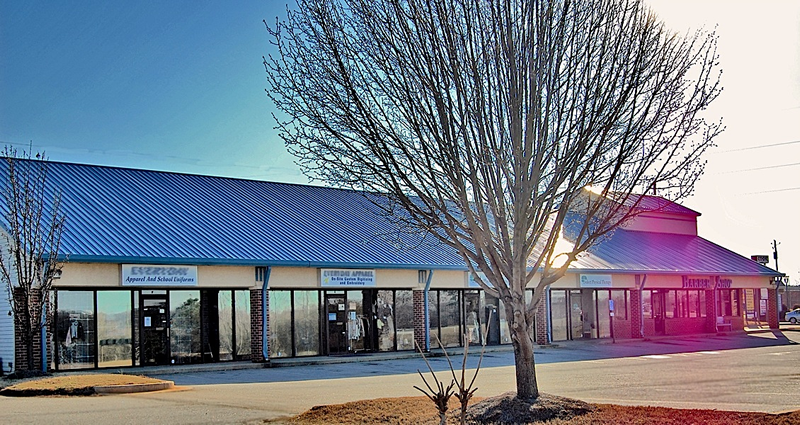 Here is a retail strip containing approximately 6,160 gross square feet on the ground floor. Net leasable shop space of course is a little less. It is one example among many designed by our experienced architects with codes and economical construction in mind. Located in Henry County near McDonough, Georgia.
Convenience Store & Restaurant in Quonset Hut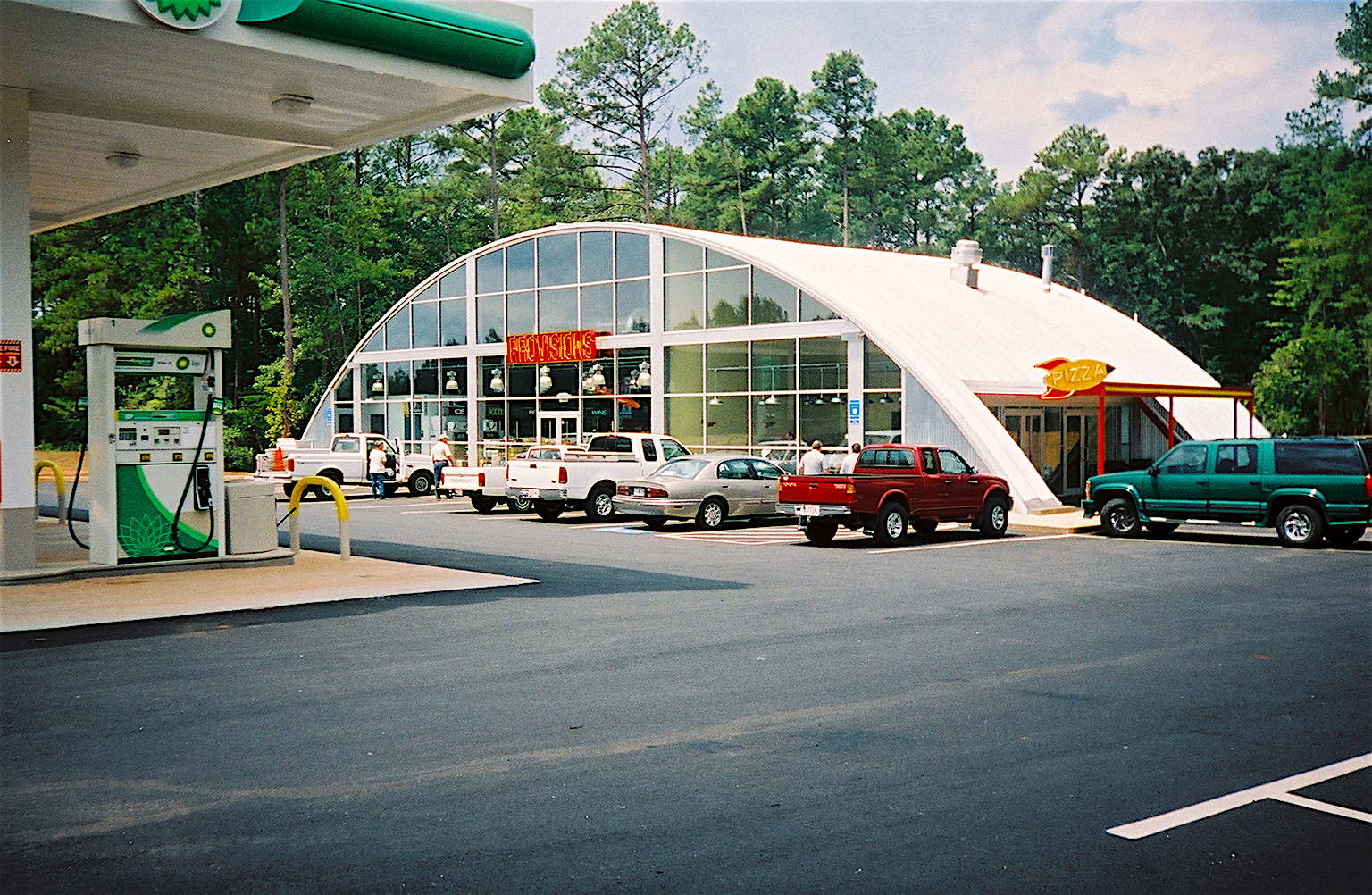 A repeat client requested a design that would have a unique appearance and accommodate a convenience store in approximately 2/3 of the Main Level space and a restaurant in approximately 1/3 of the Main Level, with a commercial kitchen shared by both, plus an Upper Level containing business offices. We designed a simple, economical shell containing 5,000 gross square feet on the Main Level, plus the offices in a Quonset Hut that presents a unique appearance to the street. It is built in Henry County, Georgia.

A long-time client asked for a design that would accommodate two fast food restaurants with whom he had a proposed lease arrangement. We designed a simple, economical shell containing 3,000 gross square feet. It is built in the Eagle's Landing planned community in Henry County, Georgia.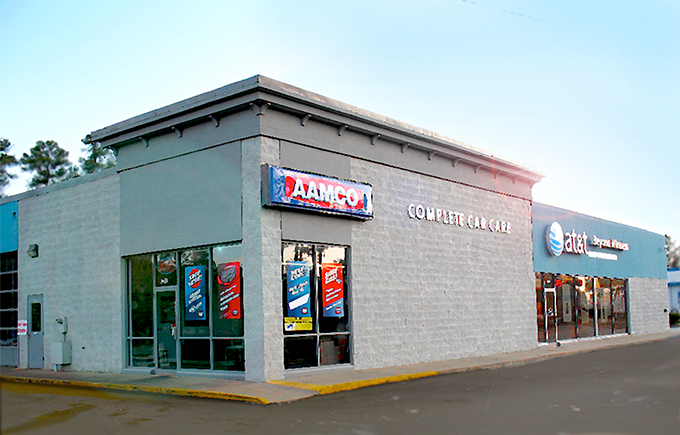 An existing building that had fallen into disrepair is re-designed to house AAMCO car care service center and AT&T in Lilburn, Georgia.