Healthcare Facilities Architecture
Passive Solar Chiropractic Clinic
We were designing energy-conserving buildings before they were cool!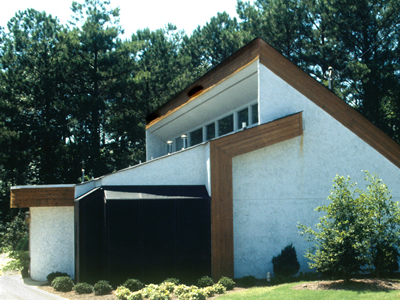 Here, a deeply inset, south-facing clerestory window is shaded from hot, summer sun but allows the low winter sun to penetrate and reduce the heating load. All year around, ambient light from the sky penetrates the interior of the building. There are 5 Treatment Rooms, 3 Booths & an X-Ray room.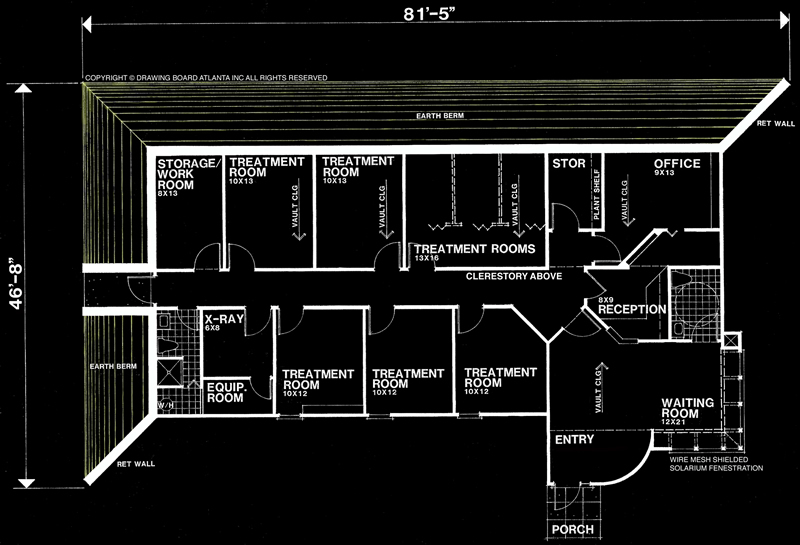 Such uses of daylighting reduce the need for electricity to power artificial illumination and provide a superior quality of light, which is healing in certain ways, as well. An earth berm wrapping the north & west faces aids in insulating those sides of the building from cold winds and isolates the interior from sounds of a nearby highway.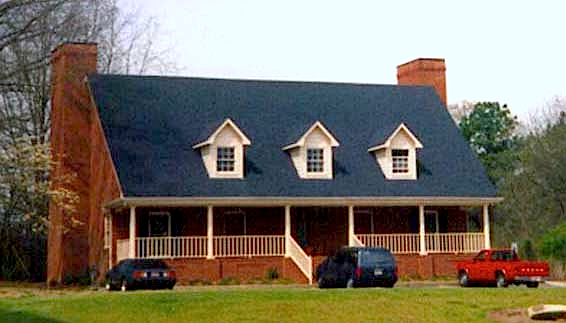 This freestanding, traditional style building was designed and planned by our architects for a dental practice with a single practitioner and up to two hygienists. It has X-ray capabilities, and medical gasses were accommodated in accordance with strict code requirements, while maintaining the decor of the office. It contains approximately 3,600 gross square feet of enclosed, conditioned space, plus the porch, which shades the large front windows from direct sun most of the day.
Eye Care Center Additions & Alterations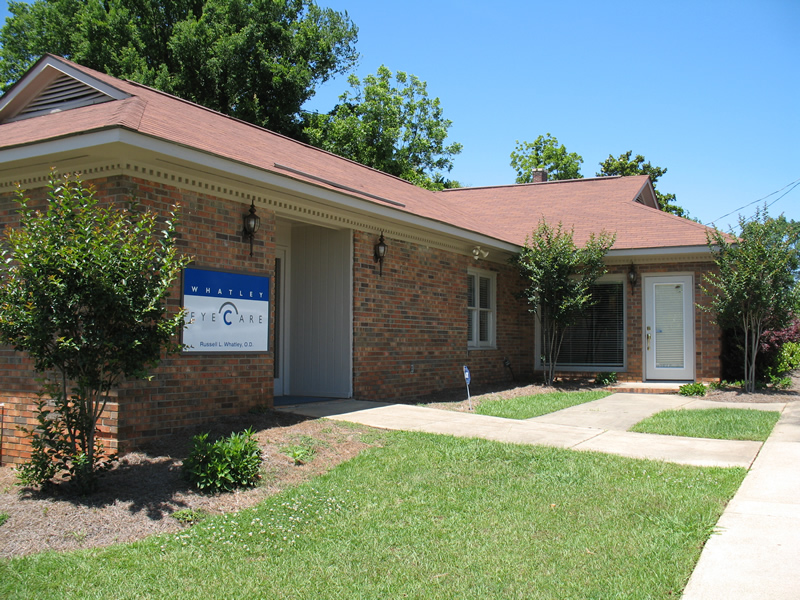 This is a major addition to an existing eye clinic in Opelika, Alabama. In order to expand the space to accommodate a growing practice, it was necessary to alter the interior of the existing business substantially, both to meet recent requirements for accessibility by persons of all abilities, and to meet life safety codes in effect now.